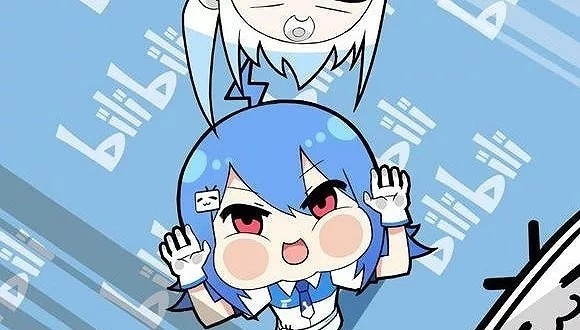 On March 2, Eastern Time, BILIBI filed an IPO application (FORM F-1) with the Securities and Exchange Commission of the United States (SEC), which is scheduled to list in the United States for a total of $400 million with the stock exchange code "BILI". The underwriters are Morgan STANLEY, Bank of America Merrill Lynch and JP Morgan chase. The issue price range and stock issue amount have not been disclosed in the prospectus.
After years of development, BILIBILI has become a symbol brand of online entertainment for the younger generation in China (after 90-00). As of the fourth quarter of 2017, BILIBILI had 71.8 million monthly active users, 2.5 times as many as in the first quarter of 2016; the average daily user time was 76.3 minutes. 81.7% of the users were young people born between 1990 and 2009, and were referred to in the prospectus as Generation Z (Generation Z) in China.
In terms of content composition, BILIBILI started with ACG (animation, games) related content, and has developed into a comprehensive content platform including video, games, live broadcast, community services. Users can discover, share and create high-quality content, find their own interest circles, and create interaction and resonance. Professional User Generated Video (PUGV) accounts for 85.5% of BILIBILI's total video playback. In 2017, the number of active content creators increased by 104% over the same period in 2016.
In terms of community attributes, the prospectus shows that BILIBILI users use up to 76.3 minutes a day on average, and the 12-month retention rate of full members exceeds 79%. By December 31, 2017, a total of 31.6 million users had passed the BILIBILI's original community entrance exam to become full members. High time and high retention as the two core indicators reflect the stickiness of the BILIBILI community.
The prospectus shows BILIBILI's total revenue of 2.468 billion yuan in 2017, and its net annual loss based on non-U.S. General Accounting Standards (non-GAAP) is 101 million yuan. The company's revenue grew rapidly, rising 372% in 2017 compared with the previous year, and 299% in 2016.
Game is the largest proportion of BILIBILI's revenue at present, accounting for 83.4% of total revenue in 2017. Live broadcasting and advertising business started late, accounting for 7.1% and 6.5% respectively. The top three operating costs in 2017 were revenue sharing costs of 926 million yuan (48.3% of the total cost), bandwidth server costs of 469 million yuan (24.4% of the total cost), and content and copyright costs of 262 million yuan (13.6% of the total cost).
In the company's equity structure, the chairman and CEO Chen Rui holds 21.5% of the shares, the largest shareholder; founder and President Xu Yi holds 13.1%; vice chairman and CEO Li Sheng holds 3.7%. Among the major institutional investors, Chinese Culture (CMC) held 12.8%, ranking first; Zhengxingu Innovation Capital (9.0%), IDG-Accel (7.6%), Junlian Capital (5.9%) and Tencent (5.2%) ranked second to fifth.
In the prospects for the market, the prospectus reveals that BILIBILI, as a content community with a high concentration of young Chinese, has a mission to enrich the cultural life of young Chinese. The fund-raising will be used to continue to meet users' demand for quality content and continuously enhance the user experience. At the same time, the company will further strengthen the platform technology, including cloud technology, large data and artificial intelligence, and enhance the competitiveness of the platform in all directions.