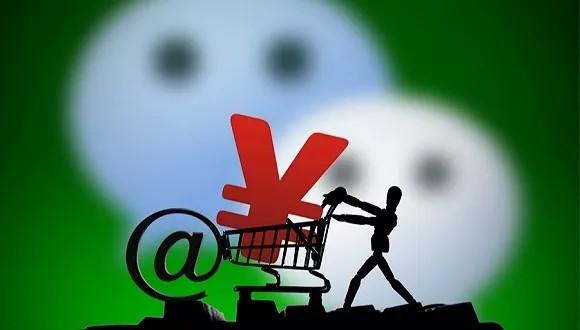 WeChat's user scale has reached a huge level.
WeChat users finally broke through the 1 billion mark.
In an interview with the People's Daily on the morning of March 5, Ma Huateng, who attended the two sessions of the National People's Congress in Beijing, said that as of this Spring Festival, Weixin and WeChat had merged more than 1 billion active accounts each month.
According to previous public data, WeChat's number of users has been very close to the above figures. In November 2017, Tencent released its third-quarter results for 2017, which showed that the merger of WeChat and WeChat had reached 980 million monthly active accounts.
This trend has continued since 2013 and is growing at the rate of over 100 million new users a year, maintaining a relatively stable development trend. In the first quarter of the year, Wechat had 194 million users; in the fourth quarter of 2014, the overall number of users reached 500 million; and in the first quarter of 2017, it surged to 900 million.
In sharp contrast to the rapid growth in the size of micro-credit users, QQ users have stopped growing, staying at 800 million since 2013, failing to break the 900 million mark. Tencent's QQ monthly active account number reached 843 million in the third quarter of 2017, down 3.8% from the same period last year.
How to further expand the profitability of the product has become a topic of considerable concern within Tencent after Weixin's user scale has reached a milestone level.
Last month, the US technology media The Information reported that Tencent CEO Liu Chi-ping wanted to boost Wechat's profitability, but the proposal met internal resistance because it would affect the user experience to some extent. For example, Zhang Xiaolong, the founder of WeChat, has said she is opposed to large-scale advertising in WeChat.
At the moment, the consensus is that Wechat is playing a more connective role than advertising to drive Tencent and its neighboring partners to increase influence and revenue.
WeChat's recent moves are all about small programs. Many e-commerce companies are taking advantage of Wechat's strong user stickiness to open up a new battlefield to attract customers in small programs. Business companies like mogujie.com have been working closely with small programs for a long time. At the Wechat Open Class held at the end of last year, Zhang Xiaolong also said, "Small programs are not designed for business people, but I believe many e-commerce companies will use small programs to do more creative applications."
In addition to the electricity supplier, WeChat also wants to gradually expand its influence to the offline. During the Spring Festival, Weixin launched the "Spring Festival shake a shake" red envelope activities, as long as users online and offline use Weixin payment to meet certain conditions, you can get a waiver and other incentives.
However, Wechat's attitude toward advertising has been somewhat relaxed, such as the inclusion of Nike ads in its little game "Jump and Jump". Wechat said that this is a "jump" ongoing advertising attempt, but Wechat did not open up related advertising channels.